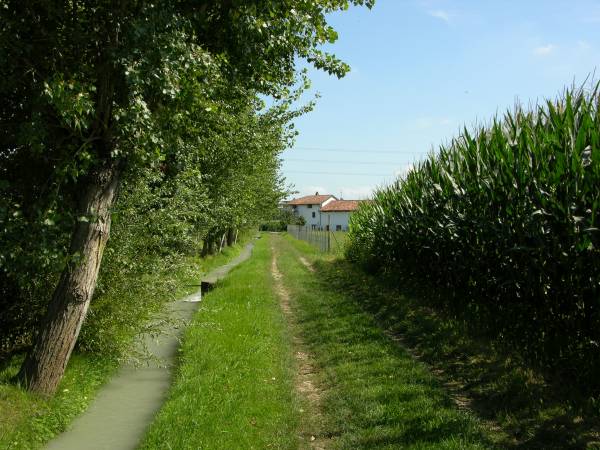 The great historical, religious and cultural walk which has brought thousands of pilgrims to Rome from England and Central Europe over the centuries, finds in the town of Santhià a traditional stop, more precisely the 44th stop of the way covered by the English bishop Sigericus in 990 A.D. While on his way back to Canterbury, after having been to Rome to take his orders, he took note of the various places where he had stopped.
Today most of the pilgrims move from North to South, proceeding towards Rome, though it is not so uncommon to see others walking the way backwords, just as Sigericus had done. Actually, pilgrims passing by Santhià can walk either towards Vercelli (the Rome direction) or towards Viverone-Ivrea (the Canterbury direction).
The area around Santhià is a marvellous window with beautiful vistas, which allows passers-by to meet very different environments, rapidly alternating one after the other: from the rice fields to the first morenic hills, from orchards to the woods, always with the Alpine chain as background. For this reason, the surroundings of Santhià have a remarkable cycling potential, which can be seen either in the shape of local stops of historic-cultural or religious itineraries of international relevance, or as free circuits or cycling rings originating from our town. These paths can be followed on foot or on the bike: to this purpose, great importance is represented by the "train plus bike" service, thanks to our railway station (which is on the Torino –Milano line). All itineraries are placed on minor or country roads, with little or no traffic at all.